Sundyne Solutions
From IPEC
The standard for success
A History of Innovation and Superior Service
For the last 50 years, IPEC has been the exclusive Ohio distributor of Sundyne pump and compressor products, including centrifugal pumps, sealless magnetic drive pumps, multi-stage centrifugal pumps, and sealless compressors.

Innovative design, engineering, manufacturing, service, and support have made Sundyne industrial pump and compressor solutions from IPEC the choice for companies across a variety of industries and applications from oil & gas to chemical processing to general industry. Since opening our doors in 1952, our experienced team of engineers and technicians has offered on-site maintenance and support services as well as emergency repair services that other distributors simply cannot match.

Your goal of optimized, efficient production regardless of the application is our passion, and no matter the job we're here to keep you working.
Why IPEC?
The key to superior performance, reliability, and durability for industrial pumps and compressors is precision in tolerances to avoid inefficiencies, breakdowns in equipment, and costly downtime. This is where our use of Sundyne Genuine Parts — and their precise design, engineering, and fabrication — helps to optimize production sequences, enhance equipment performance, and create robust ROI.

Accurate machining using advanced metallurgies and high degrees of product customization result in:
Field-proven quality, durability, and reliability through rigorous standards and tolerances, dimensional integrity, and proper installation
Warranty protection
Repair and maintenance services to restore aging equipment to like-new condition
Site surveys/audits to establish optimal benchmarks for performance and provide available upgrades
24-hour support for factory-based or field customer services around the clock service
MADE FOR API COMPLIANCE

BUILT TO SUIT YOUR APPLICATION
Sundyne skid packages from Industrial Pump and Equipment are the industry-leading, all-in-one industrial pump solution.
Sundyne industrial pump and compressor skid packages from IPEC provide the customization and flexibility you need for enhanced reliability and productivity. Innovative design and engineering, ease of use and maintenance, and field-proven durability make Sundyne industrial pump and compressor skid packages the top choice for manufacturers in Ohio and beyond.
Interested in
learning more?
SUNDYNE PUMPS AND COMPRESSORS FROM IPEC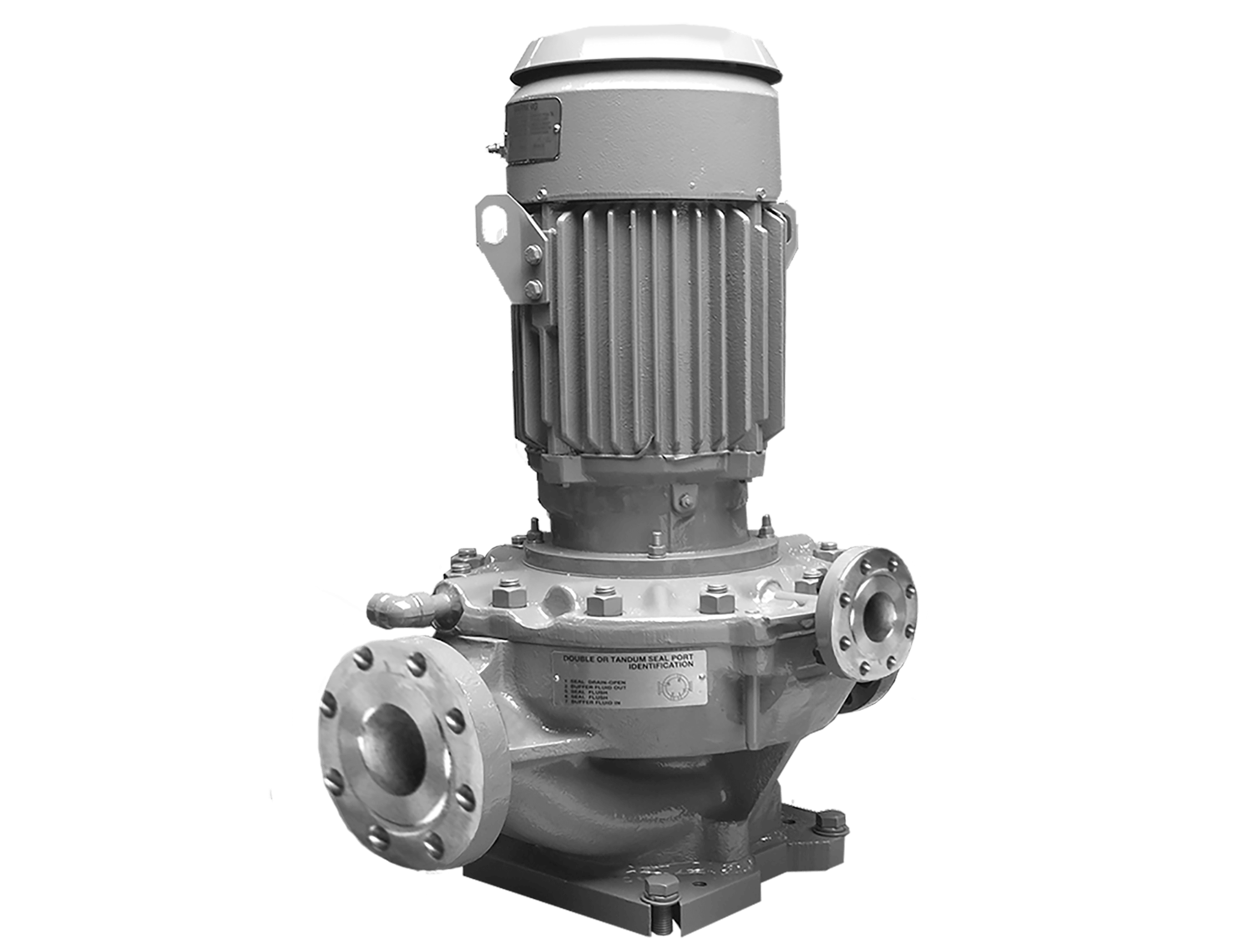 Sundyne Pumps
Centrifugal, integrally geared low flow-high head, ISO 13709/API-610
standard pumps. These durable, field-tested pumps have been trusted across a variety of heavy and light industrial spaces for decades. Innovative, patented integrally geared technology provides significant reductions in energy usage and costs while providing maximized efficiency.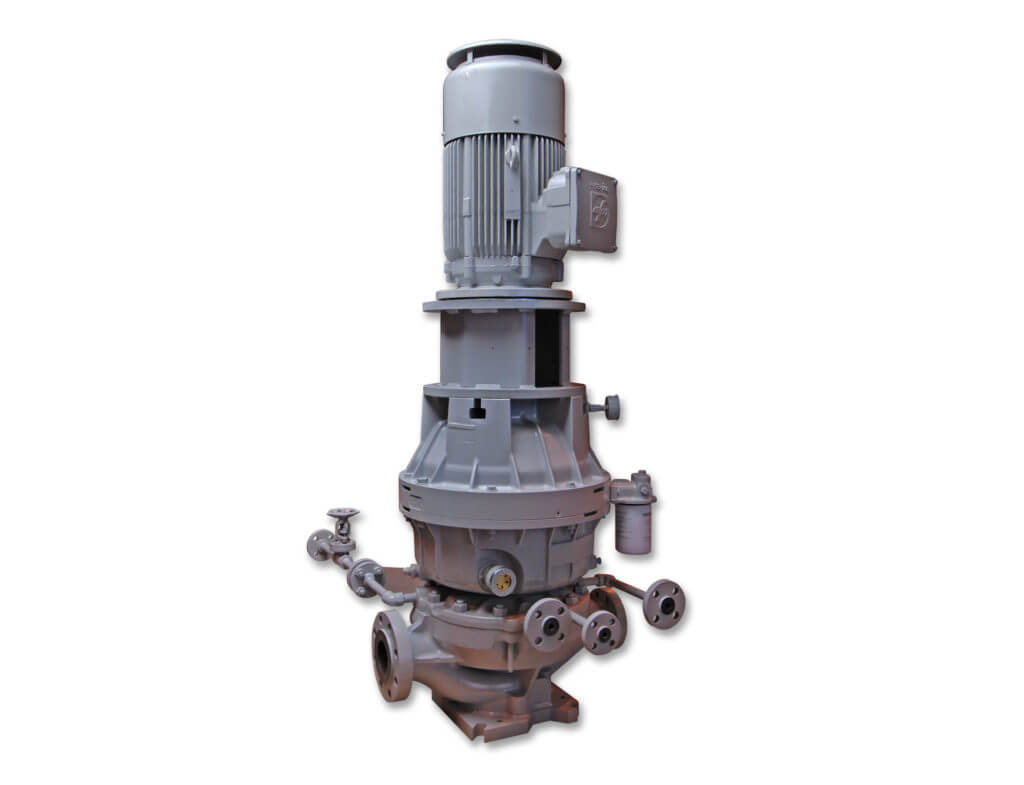 Sundyne Compressors
Centrifugal, integrally geared high-speed compressors, built to API-614/617 standards. Delivering highly engineered performance for a wide range of heavy-duty gas applications, these compressors offer rugged engineering and superior reliability via a three-dimensional blade design that delivers premium aerodynamic efficiency.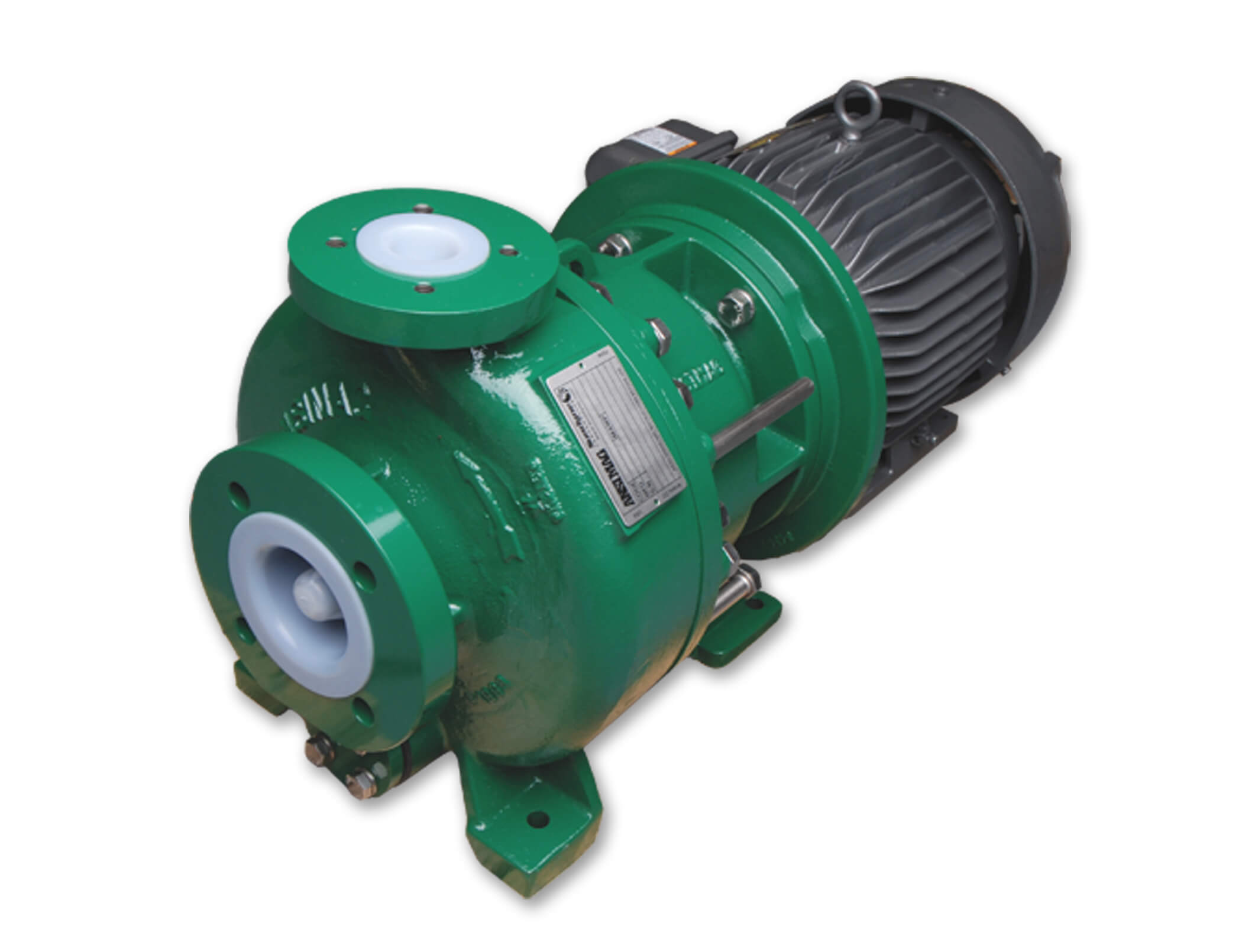 ANISIMAG
Centrifugal, sealless, magnetic drive AMSE / ANSI standard and ETFE lined
pumps. Innovative, fully encapsulated magnetic drive design ensures no leaks, reduced emissions, and the virtual elimination of costly seal maintenance bills. Tough and durable, these pumps are designed to withstand the most volatile chemicals and aggressive caustics.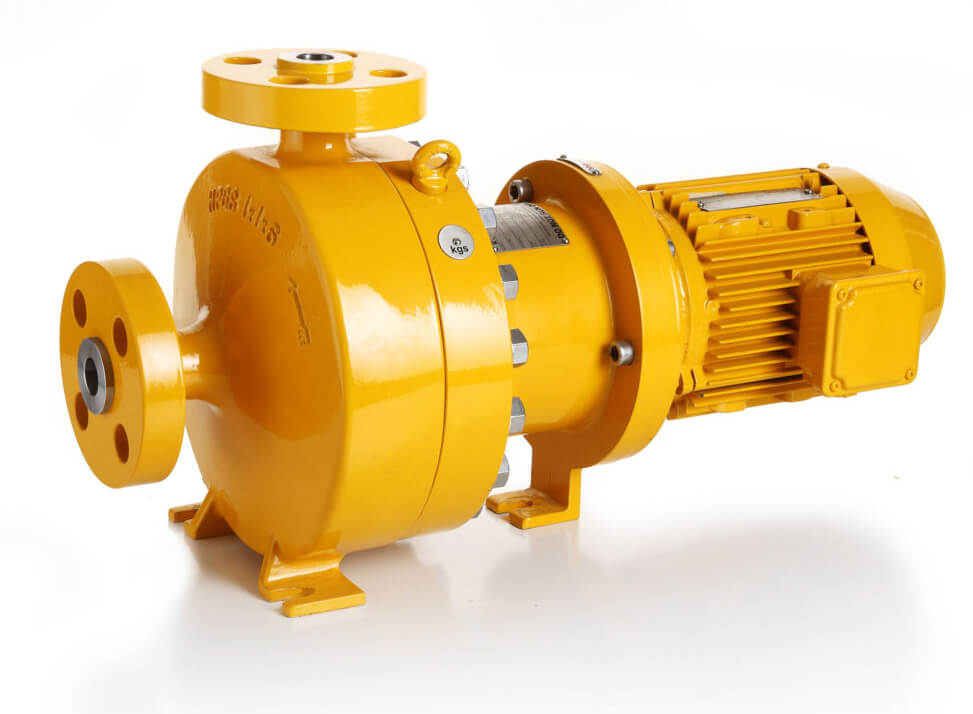 HMD and Kontro
Centrifugal, sealless, magnetic drive pumps including standard API-685. Efficient and safe for the processing of hot and volatile liquids, these pumps are a reliable, cost-effective solution for use in refineries or chemical processing plants.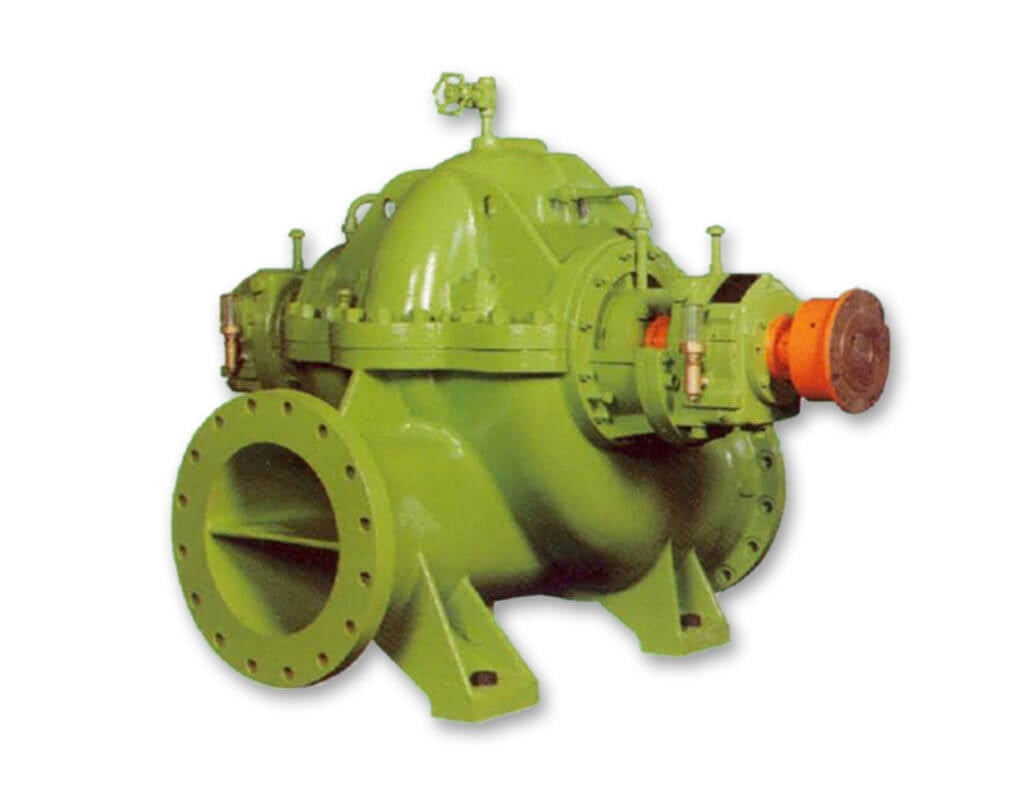 Marelli Pumps
Centrifugal single-stage and multi-stage pumps that meet ISO 13709/API-610
standards. Capable of delivering high-differential pressures and flows, these single-stage and multi-stage pumps are fully API compliant and fit into traditional industry applications in refineries and chemical production plants.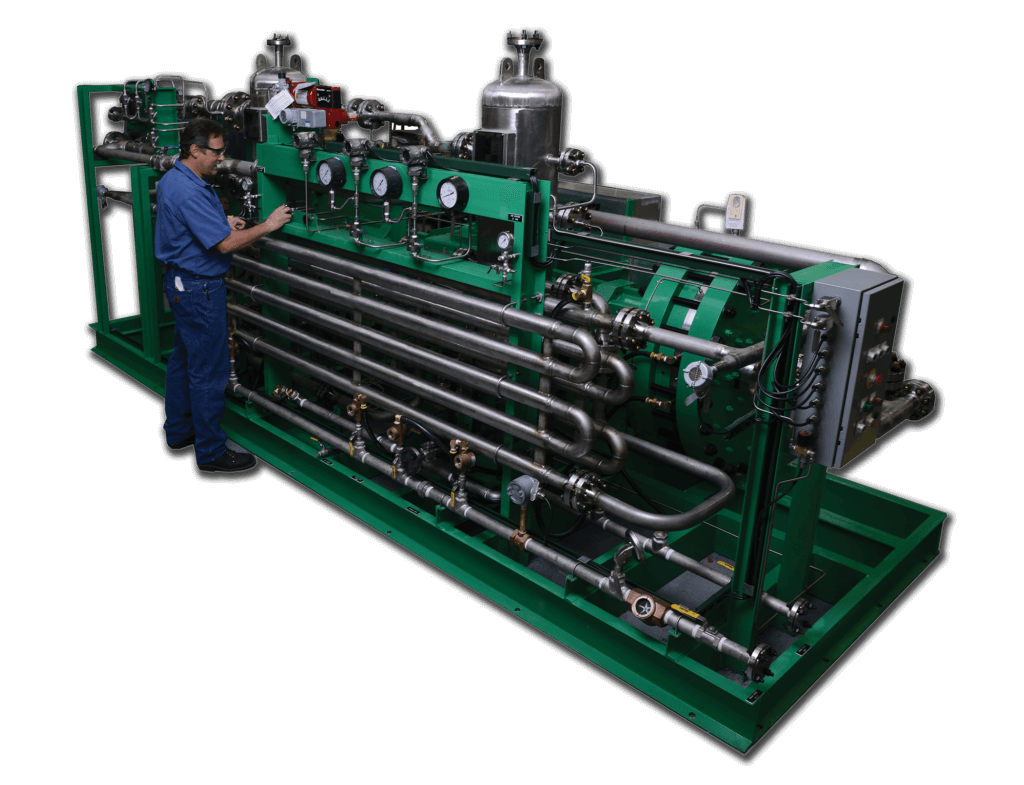 Pressure Products Industries (PPI)
Reciprocating, diaphragm, sealless compressors that meet API-618 standards. Ideal for cylinder filling, fuel cell technology, or transfer of high-purity or dangerous gases under pressure. PPI sealless diaphragm compressors and hydrogen compressors include laboratory and production scale models, single- and multi-stage packages with displacements to 400 cfm (680 m3/hr) and pressures to 30,000 psi (2,000 bar).
Did you know Sundyne
offers turn-key packaged systems?
Unparalleled support for the Oil & Gas industry
Whether you're an upstream, midstream, or downstream partner in today's oil & gas industry, IPEC has the experience, knowledge, and insight to help you overcome your most pressing challenges and discover the processes and solutions to achieve your business goals.
Upstream
When it comes to deciding on the right industrial pump for upstream partners, the choice can be complicated. However, our expertise with upstream workflows in the oil & gas space can help you navigate production complexities like how to reduce your equipment footprint, strategies to cut energy consumption and costs, and facilitating quick installation and maintenance that virtually eliminates downtime.
Midstream
Midstream players in the oil & gas industry face significant challenges in achieving an optimized workflow in processing and storage. With IPEC, our experience working with end-users to facilitate effective and efficient compressor installation, repair, and maintenance in the actual gearbox provides unparalleled value. In addition, regular 6-month check-ups ensure reliability, productivity, and profitability.
Downstream
At the finish line of oil and gas production, IPEC's capability to pull complete machine and pump or compressor frameworks, conduct holistic site audits to determine inefficiencies or optimization points, and provide full rebuilds of pumps, gearboxes, and accessories ensures you cross the finish line with scalable, optimized processes and solutions for continued growth.
Not seeing the resources you need?
Reach out to us and we'd be more than happy to help!
Call us at (440) 439-2424 or (800) 860-3689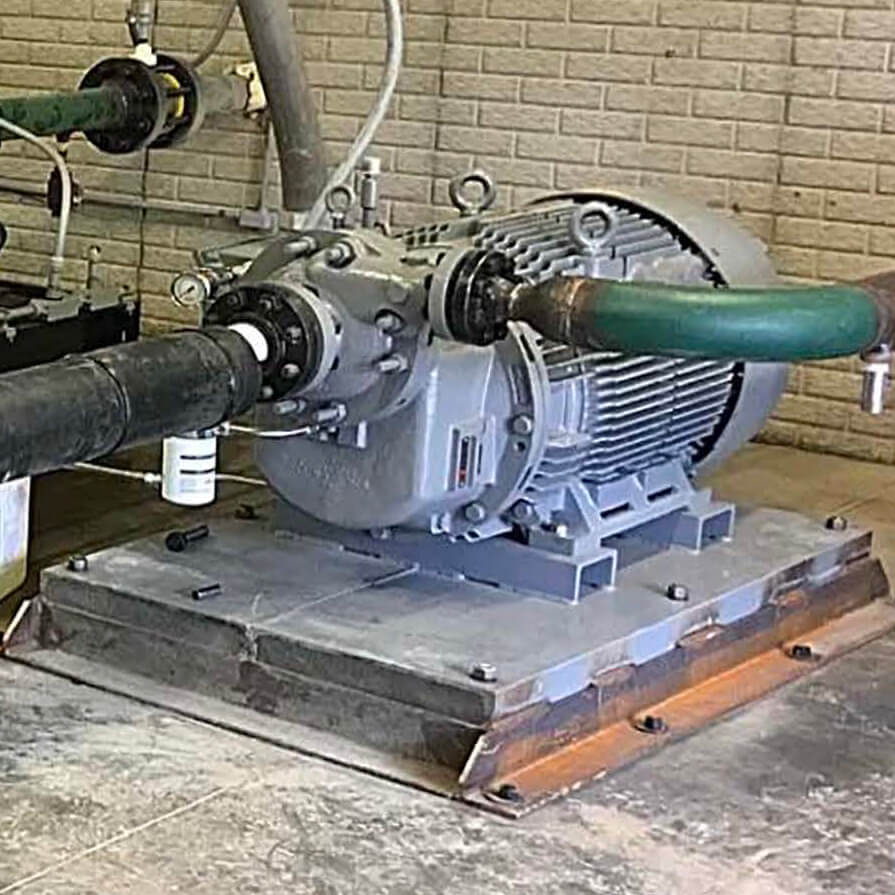 HIGH-PRESSURE PUMPS
Learn more about the relationship between single-stage vs. multi-stage pumps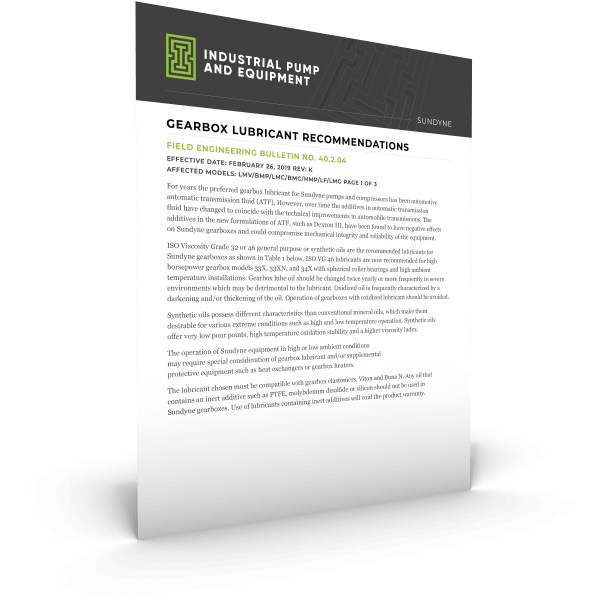 Gearbox Lubricant Recommendation
Learn more about the right type of oil for your gearbox with our Gearbox Lubricant Recommendation Sheet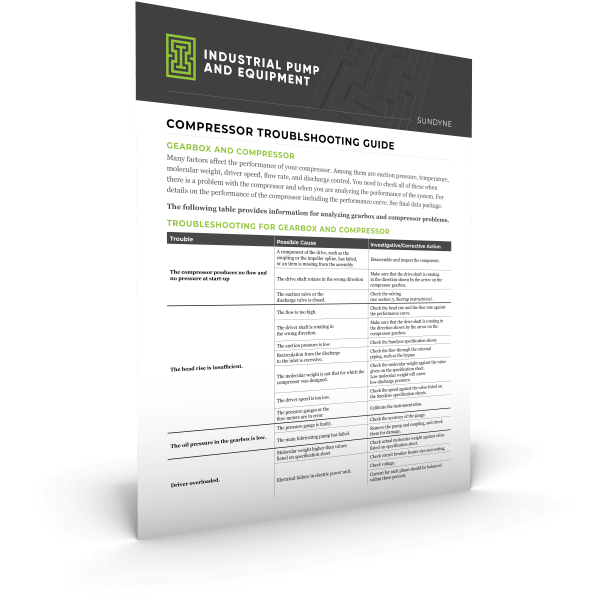 Troubleshooting Guide
Read our Troubleshooting Guide for Sundyne Pumps and Compressors
REQUEST A QUOTE
Learn how Industrial Pump & Equipment can help increase your efficiency and lower your costs.